Since 1993, the year we opened our first office in the state of Espirito Santo, we are still active. And over almost 30 years of life, during which we added the branches of Sao Paulo and Santa Catarina to serve hundreds of clients and thousands of processes, we can affirm that above all the attributes we are serious, very serious. We're respected and recognized as a company that study and evaluate Brazil's bureaucratic diversity very carefully, and for not accepting heterodox or alternative forms. Thus, we are able to offer reliable and quality services in foreign trade.
Unlike the competition, we are not diversified. We'd rather have agreements with a few numbers of clients, to whom we can aid in importing, exporting, distributing and evaluating the business, here or abroad.
We work hard, manage processes with excellence and give autonomy to our workforce, through appropriate control systems. It is not by chance that Santa Fe Trading has been named the company with the best current liquidity, the company of the year and, of course, the international trading company of the year.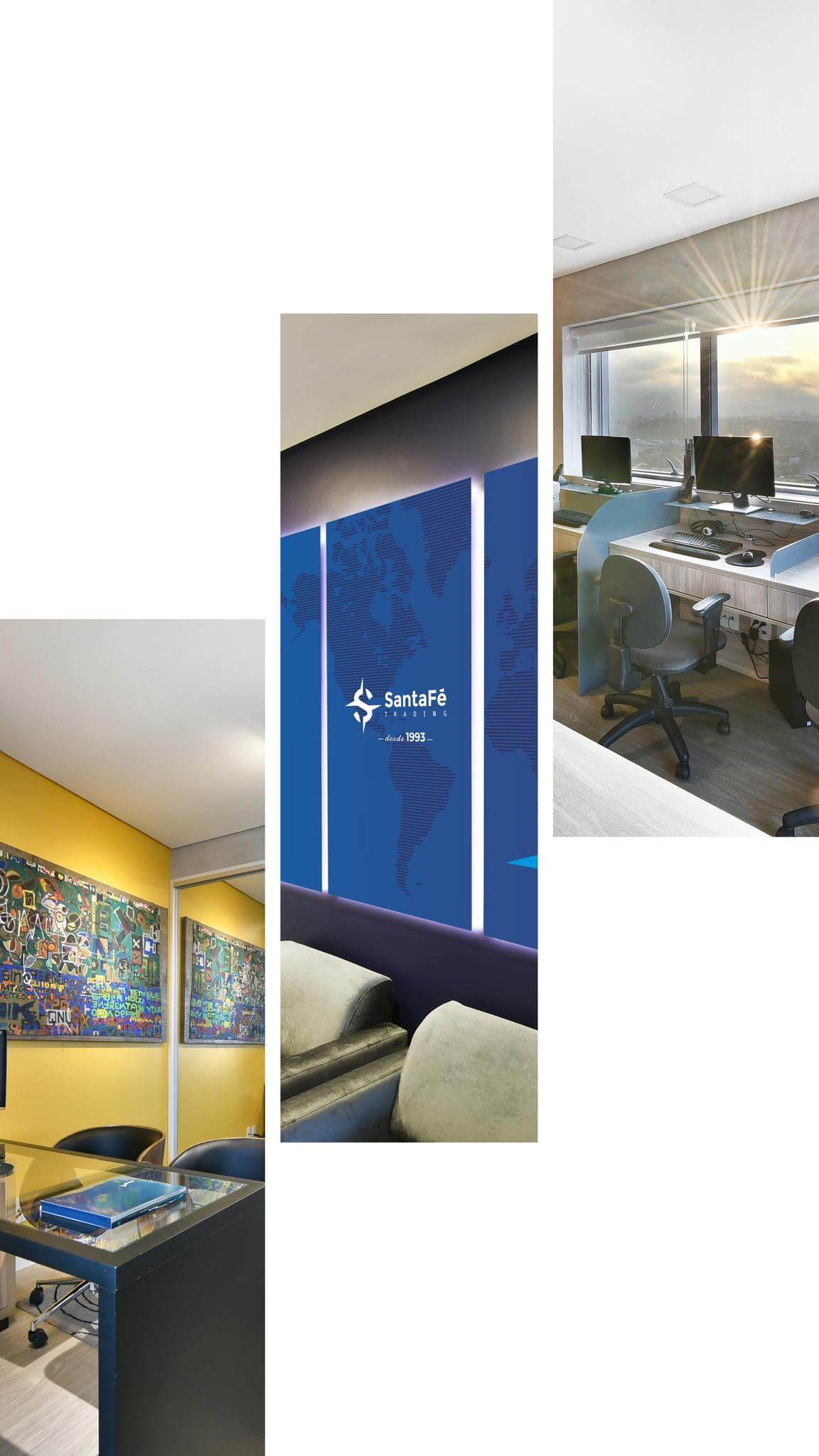 "For over 30 years in the market, our services are built to suit your specific needs"
Tax, financial and operacional evaluations
Access to premium, exclusive brands
Import services and warehousing
Cost reduction through tax exemptions, logistic integration and low operational cost
Distribution in Brazil for a market research